come join
hp_crossgenfest!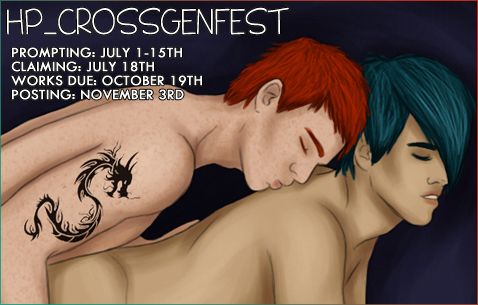 Art by
thiliart, Banner by
capitu



I am so excited to announce
hp_crossgenfest. This fest is an anonymous, prompt-based fic and art fest focusing on any and all Harry Potter Cross Gen pairings.

If you are at all interested in Cross Gen, I really hope you will join the comm and grab a pimping banner to help spread the word!